with Rega Planar 1, Rega io, and Rega Kyte
Regular price
Sale price
₱3,000.00
Unit price
per
Sale
Sold out
[Specified price is for downpayment only. Balance to be paid before shipment.
Matte Black or White:
Promo price: ₱64,600 (SRP: ₱76,000)
Walnut Finish:
Promo price: ₱74,800 (SRP: 88,000)]
A great setup doesn't have to be complicated. We bring you excellent components in one box: the multi-awarded Rega Planar 1 and io amplifier, along with the Kyte (Rega's newest loudspeakers).
The System One will make you feel like you're standing right in front of a live performance, allowing you to rediscover the music you love in a truly immersive experience.
With perfect system matching, this system provides incredible depth, detail, and power. Be overwhelmed by awesome sound, not a complicated setup, with the System One.
Photos are for illustrative purposes only and may not be to scale.
Note: Delivery time is subject to shipment schedules.
View full details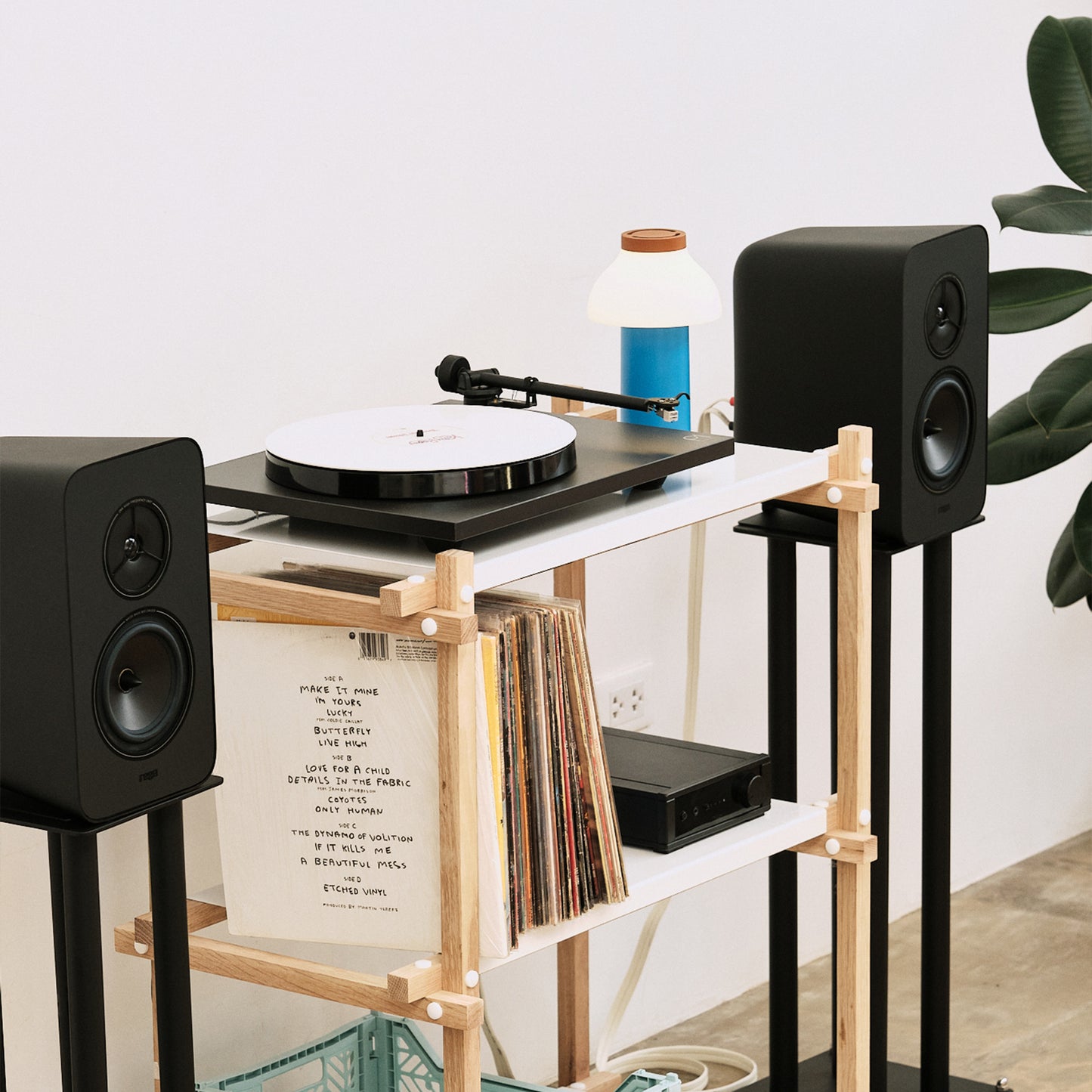 [Pre-order] Rega System One Awards
HIGHLIGHTS
FEATURES & SPECIFICATIONS
DOWNLOADABLES
Planar 1
The ultimate beginner turntable with an elegant design. Just assemble, plug in, and hit play – all under 30 seconds!
io
With a built-in phono stage, the io amplifier seamlessly fits with the Planar 1 and future turntable upgrades.
Kyte
Flying high above typical bookshelf loudspeakers, the Kyte speakers will bring you the true Rega sound. These speakers rival other British-made loudspeakers three times its price, making it the perfect final piece to this high-performing set.
What's included:
Turntable - Rega Planar 1
Phono stage - Built in the Rega io
Amplifier - Rega io
Speakers - Rega Kyte
Speaker cable - SC Speaker Wire 3m/pair
Other parts you'll need for a fully functioning setup:
Nothing else is needed. This system is ready for use!